All Products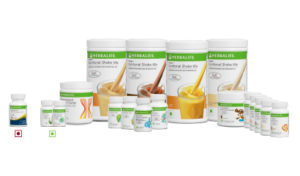 Herbalife All Products: Herbalife has an answer to your everyday nutritional needs with high quality, science-based solutions.
Herbalife products range includes Herbalife Protein Shakes, Herbalife Nutritional Shake Mix, Herbalife Energy and Fitness Supplements and Herbalife Personal Care products. The range also includes Herbalife Products for Heart Health , Digestive Health,  Children's Health and Skin Care Products.
Advantage and Benefits:
Herbalife products are easy to follow for Weight Loss, Weight Gain Programs.
Herbalife gives you custom solutions.
These products provides great results.
There is no deprivation.
It provides nationwide delivery.
Herbalife support you can count on.
Herbalife has Experts you can trust.
Below are the Herbalife All Products Range: